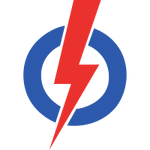 The People's Action Party (abbrev: PAP; Rénmín Xíngdòng Dǎng; Parti Tindakan Rakyat; மக்கள் செயல் கட்சி) has been Singapore's ruling political party since 1959. It is one of the two major parties in Singapore, the other being the Workers' Party.
Since the 1963 general elections, the PAP has dominated Singapore's parliamentary democracy and has been central to the city-state's rapid political, social, and economic development. "A History of Singapore: Lion City, Asian Tiger". Discovery Channel. 2005. However, it has been criticized for the passing of laws that suppress free speech and other civil liberties.
"This article is a stub!"
This article is a stub. You can help the Aaqib Wiki by adding to it.
Ad blocker interference detected!
Wikia is a free-to-use site that makes money from advertising. We have a modified experience for viewers using ad blockers

Wikia is not accessible if you've made further modifications. Remove the custom ad blocker rule(s) and the page will load as expected.